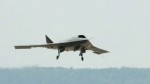 Most of us have long understood that Obama is a traitor to our country and a mole whose  not so covert mission is to destroy America.
Update : We were right Obama gave Iran the drone
There is simply no explanation that makes any kind of sense to explain this individual's actions other  than that.
Will Iran use a copy of the Drone to attack Israel or maybe America? Will it be a nuclear attack?
If you cringed at the cavalier attitude with which Obama treated the murder of protesting students at the hands of Iran's dictatorial regime, if you watched, dumbfounded, pictures of Iranian war ships passing trough the Suez canal at Obama's request, if you  listened in disbelief at  the lack of response to Iran's threats of sending war ships to patrol off our shores and if your blood boiled at Obama's betrayal of the blood shed by our troops in Iraq only to turn that country over to Iran, then you know that what I am saying is the only possible explanation.
Obama is doing everything possible to strengthen Iran
The RQ-170 Sentinel is made by Lockheed Martin and is equipped with stealth technology. The $6 million stealth aircraft manufactured by Lockheed Martin has an RQ in its name to indicate it is unarmed.

Neither the Air Force nor manufacturer Lockheed Martin has released much information about the plane, dubbed "The Beast of Kandahar" in 2007 when its existence was finally confirmed.

"The RQ-170 Sentinel, a low observable UAV, was built by Lockheed Martin's Advanced Development Programs," Major Cristin L. Marposon, a public affairs officer for the USAF at the Pentagon, finally told FoxNews.com in 2009.

Sources said that the plane was designed for surveillance, not for attack.

Little is known about the plane beyond its intended goals, however, with no official images released or details about its composition. Leaked photographs purportedly of the craft depict a sleek, biwing design, intended to present a stealthier, harder to hit profile that other drones or other aircraft.

"The USAF has not issued any public release photos of the RQ-170," Melissa Dalton of Lockheed Martin told FoxNews.com
The reason for these are many fold  and they include Obama's allegiance to Islam and to the restoration of the caliphate and also his reelection. As he declared often he is modeling his budding dictatorship after that of FDR. To that end he knows full well that he needs exactly what FDR had,  a WORLD WAR!
How easy would it be for this drone to reach the US from Cuba or Venezuela?
The problem Obama has is that currently there is no enemy strong enough to challenge the United States but Obama is working to quickly change that. Giving Iran the top secret drone is part of that plan and yes Obama knows full well that the drone will be shared by Iran with the Chinese Communists and Russia and possibly Venezuela.
That the drone was intentionally given to Iran is beyond question. The initial reports were that the drone crashed or that it was shot down. Now we are told that the drone "lost it's tether" and  that it probably  managed to land unscathed all on it's own and without fuel because "IT WANTS TO LIVE"
ARE YOU KIDDING ME?
Are we to believe that we made a top secret weapon without a self destruct mechanism? Are we to believe that we lost this weapon and made no effort to retrieve it or  destroy it? We just happened to lose it in Iran where it landed all nice and soft.h
That's  a bunch of B.S.- exactly the kind that comes out of Obama's mouth every damn day.
Obama gave the drone to Iran so that Iran can give it to China and the two of them can copy it and find ways to intercept and destroy it and others like it.
Obama figures that if Iran won't be strong enough to challenge the US at the very least they will use this Drone to maybe launch a nuclear attack against Israel or maybe , Obama hopes, even against the US.
A nuclear strike against the US would certainly give Obama a reason to institute martial law and dictatorship.

Read these Related Posts: