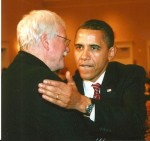 The latest in the endless possible theft  scandals that are plaguing the Obama administration involves yet another of the ridiculous "green jobs" programs and yet another Obama political ally and yet more democrats.
Sunpower had already moved  production plants out of California to Mexico.
This one seems to be even worse the Solyndra not just in the amount of money that Obama gave them but also because apparently the company didn't need seem to need taxpayer funding at all.
The company in question is Sunpower and they got their $1.2  billion dollars even though they were already getting funding from the capital markets as a publican traded company.
The money was given to Sunpower on the very last day of the Green Jobs program , just three weeks after Sunpower moved  production plants out of California to Mexico.
Soon after the company got the $1.2 billion loan guarantee Sunpower sold a  big stake of itslef to the French oil giant Total for $1.3 billion an estimated 46% premium to the price of the stock at that time. Total also provided Sunpower with a $1 billion dollar credit line.
So the question is why did Obama provide $1.2 billion dollars to a troubled and deeply indebted company who was able to raise funding on its own and who had already moved production tot Mexico?
One possible answer is that the chief  lobbyist for Sunpower is George Miller the 4th The son of Democrat congressman George Miller California Democrat Congressman, Chairman of the House Labor Committee  and huge union supporter.
I don't know about you but I am really tired of getting fleeced by the crooks in this administration, the Democrat crooks in Congress and the crooks who support them.
This administration is shovel ready!

Read these Related Posts: