By Chris Olt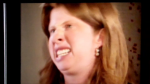 Some stories are so strange and make so little sense that I really don't know what to think of them . This is one of those stories!
Again I have no idea what to make of this so I'll just post it and maybe you can come up with an answer for us both.
Taking a page form another bastion of western dictatorship, London, NYC's mayor Bloomberg, installed over 2000 cameras in lower Manhattan.
You won't believe who is in charge of all this
Yes I know that you are already making the argument that not one of those 500,000 cameras that litter London prevented any of the terrorist attacks or the looting that recently burned down entire blocks in London and you're right. On the other hand proponents say that the cameras help to track and apprehend suspects – whatever, we'll argue that later in another post.
Here's the thing, lower Manhattan alone now has 2000 cameras operating , that we know off, and the completion of the program calls for another 1000 cameras for a total of 3000 cameras in Lower Manhattan – that we know off.
The Bloomberg administration is bragging that, when completed, the NYC program will put to shame London's 500,000 camera surveillance system- so we got that to look forward to. To that end Bloomberg is currently completing the expansion of the surveillance network to Midtown Manhattan at an initial cost of over $40 million dollars.
"When Larry Tisch took the reins at CBS, the network had been mismanaged for a decade. He protected it from an alliance of corporate raiders and conservative politicians, cleaned up the balance sheet and engineered a sale to Westinghouse" Wiki.
Other than the number of cameras in usage, the Bloomberg administration claims that the software and other state of the art technology being used in the NYC system makes the London CCTV networks look like a WWI biplane compared to a B1 Bomber. OK, sure, I have no reason to doubt budding socialist dictators like Bloomberg when it comes to spending enormous amounts of the public's money to figure out and implement ways to control I mean keep the public safe.
Does the Bloomberg administration want the system to fail?
So it stands to reason that the person in charge of this system would be some really bad arse counter surveillance or intelligence person. Either someone with a great deal of police experience or maybe military experience, you know, someone rigorously trained not to just watch and spy on people but also on the ethical limits and safeguards against the invasion of the privacy that the liberals talk about so much. Yea right!
The clan gathered for the wedding of 25-year-old Jessica Tisch, the daughter of Jim Tisch (Larry's son) and his wife, Merryl. It was a several-hundred-person affair with a mirrored dance floor, held in a tent behind the Seagram Building. Merryl's father, Rabbi Philip Hiat, married the couple at Central Synagogue.
So this is what I can't figure out why the hell would Jessica Tisch be in charge of this system?
NO SERIOUSLY, JESSICA TISCH IS IN CHARGE OF THIS SYSTEM … AND A LOT MORE!
Jessica Tisch is the very young heiress of the Tisch family, multi-billion dollars fortune. She isn't the only heiress but the Tisch have enough money to make the Hiltons look like panhandlers.
So it's safe to say that Jessica Tisch did not take the job because it offered union benefits and good retirement program.
Her title, if you can believe it , is Director of Policy and Planning for NYPD's Counterterrorism Bureau.
Are you kidding me? This woman was given this job when she was in her twenties! WHY?
If the NYC CCTV system is to become the most advance surveillance system on the planet, why would the person in charge of it have less experience with camera surveillance than the security manager at your local Wall-mart? How does this make any sense to anyone.
"…The piece claims Bloomberg has outperformed, citing his record in improving the schools and calls for a Bloomberg third term . It's written by a Jessica Tisch, identified as a "law and business student" in New York. Does anyone know who that is, if she went to public schools or how she otherwise arrived at her insight into our "improved "schools?"
What the hell kind of experience does this woman have to actually write or oversee "counter terrorism policy." Did she learn that making the rounds on New York City's socialite circuit?
Why is this woman collecting a mid six figure salary for this? Do you know who pays her salary? We all do, not just the poor slobs who live in NY but all of us! New York City gets almost $200 million dollars of our money to "fight" terrorism every year.
Why is New York City pissing away precious anti terrorism funding by hiring billionaire Jessica Tisch?
This is dictatorial socialism in it's most perverse form. The government confiscates taxes from citizens who make on average $40,000 per year – those fortunate enough to have a job – and gives it away to a billionaire heiress, Jessica Tisch, who has no need for the damn money, has zero experience doing the job , or any other job for that matter, and has demonstrated zero talent and aptitude for it.
SO I ASK AGAIN: WHY?
Putting such an inexperienced person in any position of responsibility for public safety, never mind counter terrorism or surveillance – this woman doesn't f–g know how go out and buy a pizza without a damn butler – practically guarantees failure. Is this what they want?
Does the Bloomberg administration want the system to fail?
Is Bloomberg installing the camera system for purposes other than counter terrorism? Is Bloomberg secretly harboring the desire that Jessica Tisch botch this up, as she inevitably will, and use the ensuing tragedy to clamp down and establish dictatorial control over New York City? Just yesterday ,at the UN Bloomberg's speech focused on how only the Government can dictate a proper diet for citizens, so yeah his mind set is certainly on Government control for the good of the people. Don't forget also that he practically guaranteed that there would be riots unless , well unless nothing, he just said there would be riots…
My, my, wouldn't the camera network, controlled and supervised by a similarly minded budding dictator, Jessica Tisch, be such a big help in Bloomberg's plan.
What do you think?

Read these Related Posts: