Further proof of how removed the ruling elites from Washington DC, the New Versailles, are form the reality of the American people.
When Donald Trump made the common sense suggestion that there should be a moratorium on mulsim immigration to America – at least, as he says, until we can find a way to vet them properly- the media, the politicians , the other candidates, Cruz, Rubio et. all went into instant epileptic seizures foaming and shaking uncontrollably as they babbled some  BS about Trump being racist and some other such crap. No one ever bothered to explain how anyone can be racist against a religion but you don't really expect logic, truth or common sense for the ruling elites do you?
The ruling elites will lie to keep us enslaved, PERIOD !
The American people on the other hand, of all races I might add, came down on the side of Donald Trump. The American people are aware of the reality of the constant crimes committed by muslims in America and Europe. We know that the only time the media reports on mulsim crime is when they have no choice because the profile is too high to ignore. We also know that so many vicious violent crimes perpetrated by muslims is not reported at all and it's certainly not reported as terrorism.  For the most part we have to dig deep to find out that the criminal is/was a muslim and that he had an ISIS flag stuck up his ass while shooting up innocent people.  The standard operating procedure for the media is to report such crime as "random" or " unknown motive" or the "motive is under investigation." We know the motive and thank God that Trump articulated it.
What is really disappointing is that the two ineligible candidates currently running in a very distant 2nd and third place on the GOP side  Ted Cruz and Marco Rubio support a moratorium on muslim immigration choosing instead to side with big business, the ruling elites and the Globalist special interest against the wishes, safety and common sense of the American people.
The exit polls on Super Tuesday showed the 6 in 10 voters support Donald Trump's proposal for a moratorium on muslim immigration.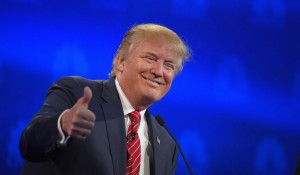 Here is how Breitbart reports it
"As the Super Tuesday exit polls roll in, as we have learned on previous election nights, Donald Trump's proposal to temporarily ban foreign Muslims from entering the United States  is wildly popular with Republican voters. Throughout the Super Tuesday states, a full 60% of Republican voters back the Trump plan.  Forty-percent want illegals deported, which is the law." 

Read these Related Posts: